A Seasonal Affair: Q&A with Chef Andrew Walsh from Cure
From New York to London, Chef Andrew Walsh knows a thing or two about cooking for the bistro-fanatic palate, having worked some of the top rated Michelin star restaurants from around the world. With his highly anticipated restaurant having opened in Keong Saik Road, Singaporeans are graced with the best of British and Irish inspired cuisine. Seasonality is key to Cure's menu, a restaurant where a combination of meat curing and seasonal produce will have diners beaming with delectable delight.
Read more about Cure below!
Tell us a bit about your restaurant.
We are a 35 seat restaurant and we're constantly changing our menu each month. We also offer a tasting menu inspired by the seasons.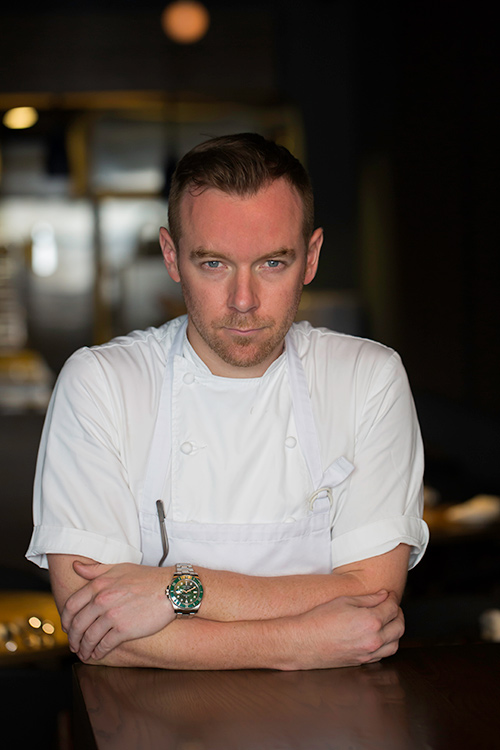 Chef Andrew Walsh from Cure.
What is is about Cure that customers enjoy?
I think that our ever changing menu and our relaxed fine dining environment has something to do with it.
When creating new dishes, what do you always keep in mind?
Flavor, texture and lightness.
"The culture and the precision they have, everything there is amazing."
-Chef Walsh on Japanese culinary inspiration
As a chef, you'd have to be inspired by certain cuisine or ideas. Where do you get your constant inspiration and creativity from?
Mostly through traveling and eating out. I honestly love the simplicity of Japanese cuisine.
Seasonality: Chef Walsh's artistic presentation resonates in every dish.
Do you have any dishes that you enjoy making the most?
Our Irish duck. We serve it two ways...
Is there a city/country you'd like to travel to for some culinary enlightenment?
Definitely Japan. The culture and the precision they have, everything there is amazing. And the quality of produce is unbeatable.
If you could describe your restaurant in 3 words, what would they be?
Fresh. Fun. Exciting!
Any plans for 2017?
Big plans, but they're still a secret!
Watch Fashion On A Plate Season 3 to get to know more about Cure, airing Tuesday, October 25 at 20:30 (UTC+8) Singapore.